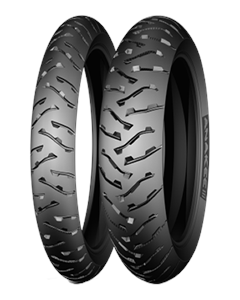 90/90-21 MICH ANAKEE3 54V (F)
Rediscover the pleasure of riding your trail bike... for longer!
Excellent handling and optimal performance whether riding solo or with a pillion, thanks to a more rigid tyre casing and innovative tread.
The new reference in terms of longevity in the trail segment: At least 25% longer life than the Metezeler Tourance EXP/EXP M
A unique design that will give your bike a touch of class.
Compatible Motorcycles
HONDA XLV 750 RF 1985 1988
HONDA XL 600 LE 1984 1988
SUZUKI XF Freewind 1997 2003